All of BBI's applications are seamlessly integrated but each application can also be used as a stand alone piece. We are aware of the demands that municipalities face on a daily basis. For that reason we offer the following software to help meet that demand:
Budgetary/Accounting
BBI's Budgetary/Accounting application is the foundation of our powerful Municipal Management System. This application is a true multi-fund product that meets GAAFR and GAAP standards. It is designed specifically for municipalities. Unlike many other systems, our Budgetary/Accounting application comes complete with Accounts Receivables and Accounts Payable. This allows for a simple, seamless integration. This means you get real time data to monitor budget availability and manage other control issues.
Every aspect of a municipalities money may be tracked from the moment a deposit is made, a purchase order issued, an invoice received, or a check is written.  In turn, a reconciliation of bank statements may then be performed to account for all money.
Tracking of purchases by vendor allows for generation of 1099 forms as well as online reporting to state and federal governments annually.
A generous option of reports creates ease in providing information for auditing purposes.
Payroll/Human Resources
BBI's Payroll application was created as an exception system.  This means normal earnings and withholdings are preset recurring entries and do not need to be changed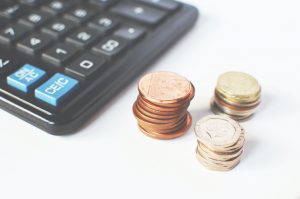 from pay period to pay period.  Only exceptions such as vacation time, sick leave or differences in regular hours worked would need to be adjusted.
The Human Resources function within the module maintains a history of each employee's pay as well as tax information and relevant deductions pertaining to the individual employee.
All relevant bookkeeping data flows into the Budgetary/Accounting application which eliminates the need for multiple entries.
Here are a few of the items of note the Payroll system provides: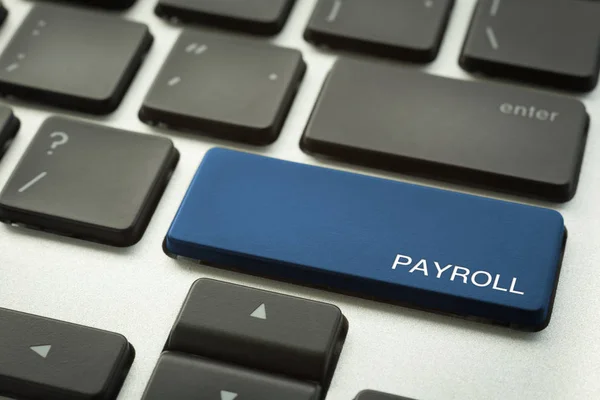 Capability of recording notes pertaining to each employee
Ease of scanning and attaching documents to employee record 
List of emergency contacts by employee
Direct Deposit available allowing up to 5 bank accounts per employee
Email Direct Deposit stub
Able to print Tax Checks and Deduction Checks
Interfaces with biometric time clock
Creates file to interface with MS Public Employee Retirement System
Creates file to interface with MS Employment Security Commission
Creates W2 forms and allows for online reporting to state and federal governments
Multitude of reports for use in many types of information gathering scenarios
Utility/Water Billing
One of the finest and easiest to use utility billing systems available today, BBI's Utility/Water Billing application is comprehensive yet user friendly. It allows for easy account maintenance, simple meter readings entry, quick posting of payments and unlimited history on all accounts. It can accommodate radio read meters as well as hand held meter readers. The application can generate refund checks or create balance due notices for customers who have terminated service.
Capabilities for the account and postnet bar coding of bills (Bar coded bills can be scanned with a variety of scanning equipment for accurate posting of payments)
Receipts can be printed to receipt printers
ACH (Automated Clearing House) and/or bank draft capable
Work Order system is included
A link to Google maps is provided which will show the location of the service address
Integration with many handheld computers for meter reading: Percon/Falcon, Badger, and Neptune
Court Fines
BBI's Court Fines application is designed to meet state regulations and provide easy access to your court's account receivable information. With outstanding fines and ageing reports our software gives you the ability to track by defendant the number of offenses and the amount owed or paid on those offenses with unlimited history capabilities.
Warrant/Affidavit processing
Failure to Appear notices
Create dockets
Interfaces directly with MS Department of Public Safety's eCitation
Fixed Assets
Fixed Assets provides the ability to create a database of city owned property of all sizes and costs.  Both acquisition and disposition of items may be utilized.
A digital picture of the property may be stored along with the master record as well as documents pertaining to the item.
In order to assist in auditing, the ability to create depreciation schedules is provided.
Various reports are made available such as a master list, departmental lists, inventory valuation report and acquisition/disposition reports.  All of which are useful in auditing.
If desired the option to create barcodes for each property and print labels in order to interface an external scanner to process inventory may be incorporated.
.
Business/Privilege License
Our Business/Privilege License application allows for the maintenance of a master record for each business.  This master record creates the ability to track licenses, owners, emergency information, tax ID numbers, expiration dates and more.
Other features include:
Automatically calculate business license fees based on user defined data
Receipt payments and calculate late fees
Process/print application, renewal and license forms
Track and notify delinquent accounts
Download business information to web site
Generous number of miscellaneous reports
Property Taxes
The Property Tax module supplies the resources to track and collect taxes that are owed to the municipality.  Multiple options are available to provide choices to the user in how much of the process they wish to process in house.
One option provides for handling of data from assessed value through calculation, printing of tax cards, receipting payments and continuing through tax sale.
Another option begins at receipting payments forward through tax sale, allowing the county to calculate, print and mail tax cards.
Also part of this module:
Tracking delinquent taxes
Posting directly into our Budgetary/Accounting system to prevent redundant entries
Creating all forms necessary to process tax receipts, redemptions, deeds, etc.
Processing a tax sale and all aspects following
BBI coordinates with county tax assessors to provide real time data for your city each tax season
Incident Reporting
Incident Reporting provides the municipality with the ability to log every call that needs to be tracked.  For instance citizens reporting potholes, fallen limbs, street lights out are just a few of the reasons a citizen may call for something to be addressed.  Once the incident is recorded, it may be tracked through until completion.  If desired, they may be tracked by ward or district to give the board/council members an accurate representation as to the concerns of their constituents.
Miscellaneous Receipts
Miscellaneous receipts provides a way for every payment coming into the city to be posted as well as printing a paper receipt for each customer.  Each day a report is printed in order to balance to money received.  Once this report is posted the entries go directly into the Budgetary/Accounting system.  This saves you time and eliminates the need for manual receipts.